The specific method of displaying color matching: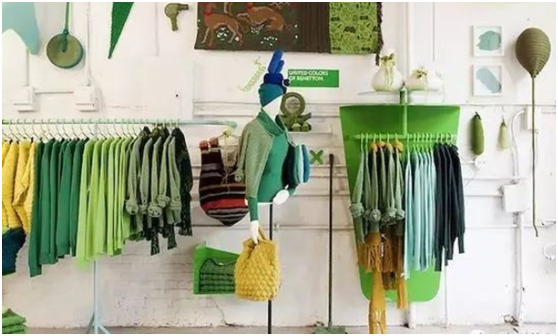 1)Gradient
It's simple to match a product with different shades of the same color, which looks layered. For example: color from light to deep, white - beige - mica - light coffee - deep coffee.
2) Jumping style
Also known as the piano type, it is more suitable for the display of a series of products. The combination of different color systems, through the deep-shallow-deep-shallow interval method, has a strong sense of jumping and full of visual experience, which increases the vitality and vitality of the store.
3) Rainbow style
Applicable to a variety of colors, lively and young brands. The product is available in a colorful storefront that can be combined with the colors of the rainbow.