As the core artist of the "Upstairs Art" section, Luo Ming has always interpreted the world in his eyes with his female perspective and his agile paper art installation attainments. And thus attracted the favor of many brands.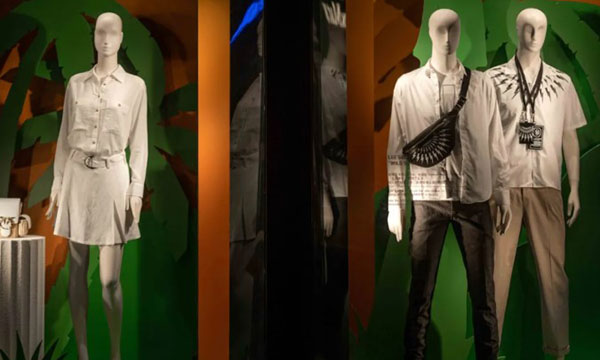 This time, Hangzhou Cocoon (COCOON) invited Luo Ming and the brand to present a fashion show with the theme of "New Dream Overture". Luo Ming once again used his iconic paper art language to create a melodious, elegant and romantic Women's Secret Realm.
The design of Coconi this season uses the Rococo style as the main line of inspiration.
At the same time, as a local brand in Hangzhou, the show uses Hangzhou Ten Views as the dark pattern of lace, and the installation also uses Hangzhou's very representative lotus elements as the theme flower type, which perfectly combines the concept of the Rococo Spring Garden with the ancient Hangzhou The abundance is intertwined and stretched, constructing a unique painting that belongs to the women of the new era, breaking through the limitations and integrating the East and the West.