Mannequin (also called a manikin, dummy, lay figure, or dress form) refers to an often articulated doll used by artists, tailors, dressmakers, window-dressers and others especially to display or fit clothing. Previously the English term referred to human models and muses (a meaning which it still retains in French and other European languages); the meaning as a dummy dating from the start of World War II.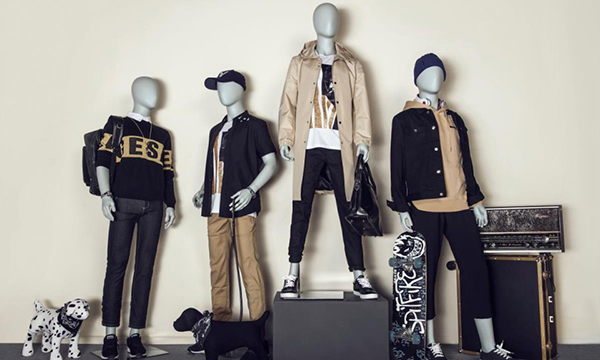 Mannequin is also used for life-sized dolls with simulated airways used in the teaching of first aid, CPR, and advanced airway management skills such as tracheal intubation and for human figures used in computer simulation to model the behavior of the human body. During the 1950s, mannequins were used in nuclear tests to help show the effects of nuclear weapons on humans.
Mannequin comes from the French word mannequin, which had acquired the meaning "an artist's jointed model", which in turn came from the Flemish word manneken, meaning "little man, figurine",referring to late middle ages practice in Flanders whereby public display of even women's cloths was performed by male pages (boys).