On December 8, Dior Dior Menswear Art Director Kim Jones and Ghanaian painter Amoako Boafo collaborated to complete the 2021 spring and summer menswear collection, and this time he recruited American artist Kenny Scharf to collaborate on the latest collection, and released Dior2021 at the Phoenix Center in Beijing. Autumn men's clothing.
This series is also presented in the form of ingenious virtual show live broadcast, connecting all parts of the world through the Internet. When the singular brilliance collided with the surreal experience, Dior Dior's Fall 2021 menswear collection made its debut. Although the desire to hold a physical fashion show failed to materialize, Jones is still full of confidence in the future and the status quo. This is also the message he wants to convey to us through this online conference.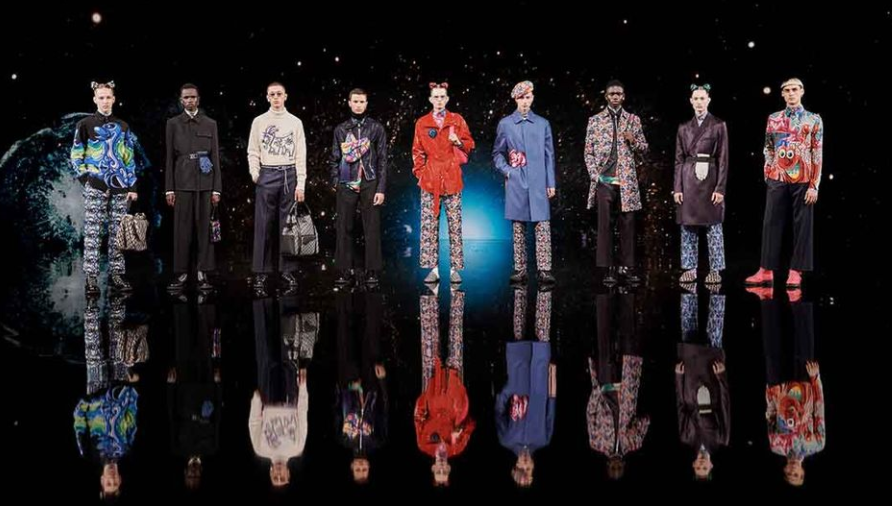 The short film of the show lights up the huge infinite screen in the internal space of Phoenix Center, and is projected on the stage setting, presenting the story of the universe in the form of stream of consciousness. In the visual frame of video director Thomas Vanz, the endless deep space renders a layer of psychedelic colors like aurora as the background, and echoes the sci-fi pattern printing and embroidery from artist Scharf.