Summer clothes are not as heavy as winter clothes, or they can be played with stacks. That may require models to do some interaction, or changes in materials and movements to highlight the design points of the clothing.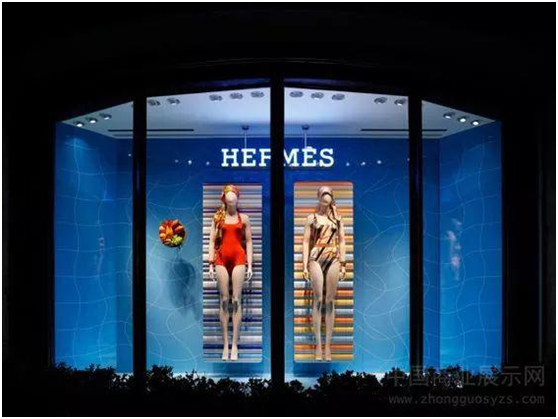 The window below removed the model's head and presented it in a hanging manner. And the model's skin color chose gray-blue similar to the dress, the overall tone is very smooth and harmonious. Against the backdrop of light-colored flower branches, it is easier to focus on the product.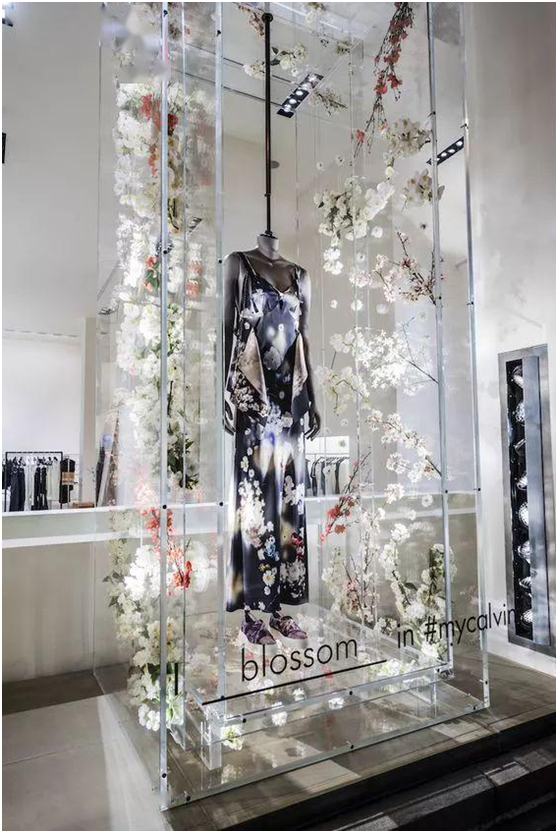 MK's windows also chose to use the simplest wooden mannequin, and then matched with the beach theme. The straw hat and straw bag are highlighted, simple and rich, simple and eye-catching.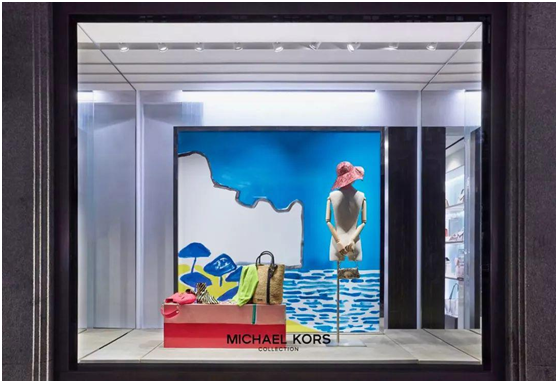 Looking at this group from ETRO, the fancy poses of the models seem to let us see the appearance of urban ladies meeting together, so the atmosphere is really beautiful.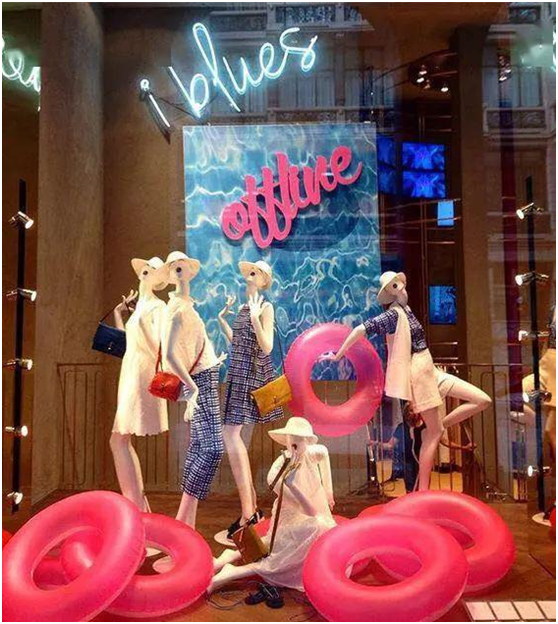 We must learn to use seasonal elements and model props to create different window scenes, so that every passerby can associate. Then your home window must be the most eye-catching in the whole street!